Officer Success Training Series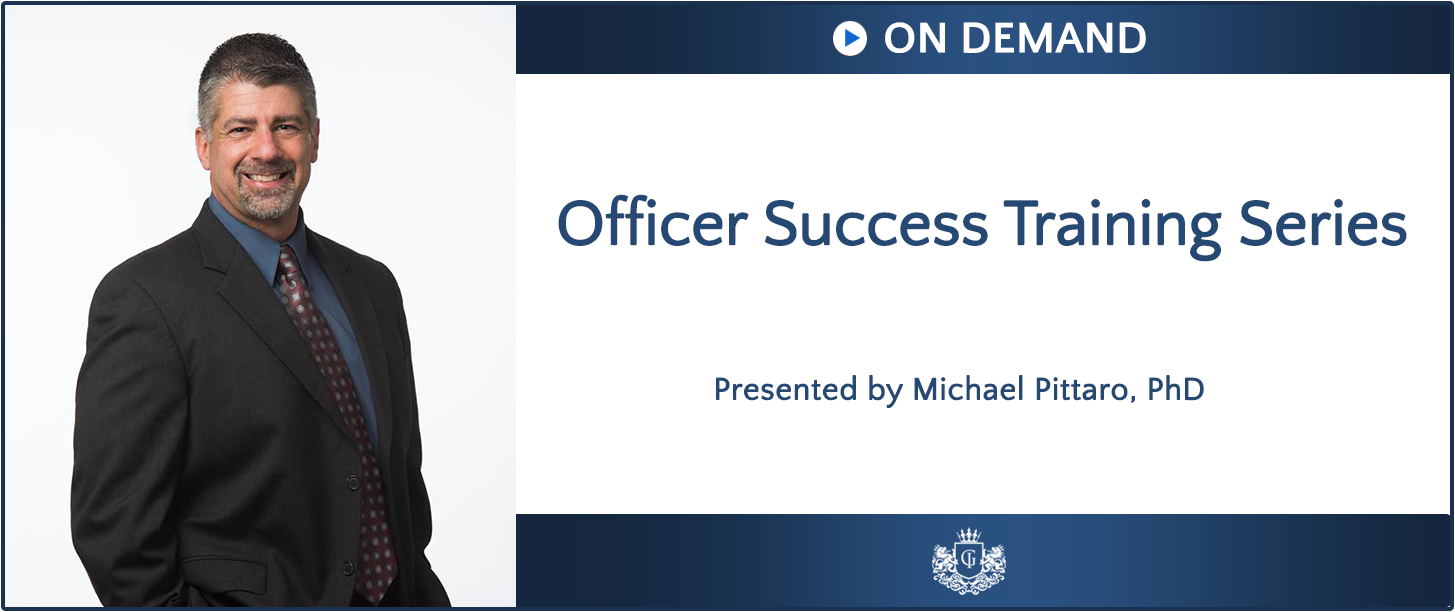 Police work is physically, emotionally, and mentally demanding. Among the many stressful experiences police officers are exposed to in their line of work, exposure to traumatic events such as dealing with human misery, abused children, and making instantaneous life or death decisions is inevitable. Additionally, the burden of societal responsibility and strict legal norms are placed on officers as they deal with these demands. Despite these known stressors, officer mental health is often an overlooked component of officer safety and wellness. However, learning how to effectively manage and cope with stress is critical for law enforcement and corrections officers. Presented by international subject matter expert and former corrections administrator, Dr. Michael Pittaro, this ground-breaking training series will assist you in developing fundamental skills such as how to effectively harness emotional intelligence and provide healthy coping strategies, how to apply transformational leadership practices to improve employee retention and morale, how to embrace soft-skills as criminal justice professionals, how to effectively obtain debiasing skills to minimize unconscious implicit biases, and how to address and subsequently, minimize corruption in corrections.
Designed to serve the wellness needs of officers, corrections staff, their supervisors, and first responders to achieve professional success, each course in this series can be completed at your own pace!
Eliminate hidden costs of in-person trainings including travel, hotel, food, and gas
Minimize time away from the office and family by training in-house
Earn Continuing Education Credits from Over 150 National, State, & Provincial Boards
Dr. Michael Pittaro is Assistant Professor of Criminal Justice with American Military University and an adjunct professor of criminal justice with East Stroudsburg University. Before pursuing a career in higher education, Dr. Pittaro worked in corrections administration; has served as the Executive Director of an outpatient drug and alcohol facility; and as Executive Director of a crime prevention agency. He has been teaching for the past 17 years while also serving internationally as an author, editor, trainer, and subject matter expert. Dr. Pittaro holds a BS in Criminal Justice (Who's Who Among University Students – 1989); an MPA in Public Administration; and a PhD in criminal justice. He resides in Nazareth, Pennsylvania with his two sons (Dakota and Darrian).