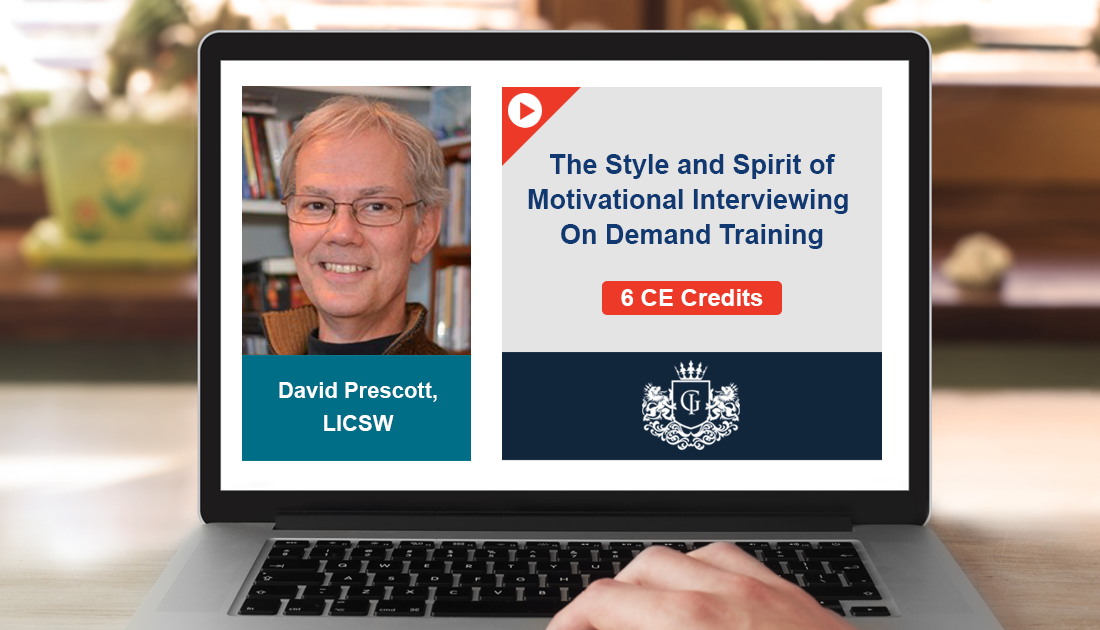 This Full-day on-demand workshop focuses on key skills and concepts in motivational interviewing with adults and adolescents in the criminal justice system. Importantly, it also covers recent changes made to MI as a model of change in recent years. MI is a client-centered counseling method for exploring how and why a person might change, and is based upon a guiding style. Its principles and techniques match those known to produce positive outcomes with clients in the criminal justice system (e.g., Marshall, 2005). MI can be very useful for motivating adults and adolescents who are ambivalent about change and ambivalent about engaging in treatment.
Motivational interviewing involves four processes, a fundamental mindset or "spirit" consisting of four components, and four micro-skills, among other components. It has gained increasing currency in criminal justice treatment methods.
Areas covered in this workshop include:
Demonstration of skills
Specific application in the criminal justice system
Educational videos
Practice of skills in an enjoyable setting (i.e. real-play instead of role-play)
More cost-effective and time-efficient than attending an in-person workshop but covering the same content, this innovative On Demand training is the first-of-its-kind.
Individual
Purchase attendance for a single individual
Group
Purchase attendance for your team, facility, or library
Eliminate hidden costs of in-person trainings including travel, hotel, food, and gas
Increase the reliability and accuracy of your interviews using evidence-based interviewing strategies
Earn 6 Continuing Education Credits from APA, ASWB, NBCC, ANCC, NAADAC, and CPA
David Prescott is Director of Professional Development and Quality Improvement for the Becket Family of Services. He is the author and editor of seventeen books and numerous chapters and articles related to people who have sexually abused. He has presented on these topics around the world. Mr. Prescott is a past president of the Association for the Treatment of Sexual Abusers (ATSA), and edited that organization's newsletter, "The Forum" from 2002-2007; he currently serves as its Review Editor. He currently contributes to NEARI's newsletter, alongside Steve Bengis and Joan Tabachnick. He received NAPN's "Bright Lights" award at the 2007 conference in Albuquerque. Mr. Prescott is a member of the Motivational Interviewing Network of Trainers, and is a Senior Associate and Certified Trainer for the International Center for Clinical Excellence.