Working with Individuals with Special Needs & Problematic Sexual Behavior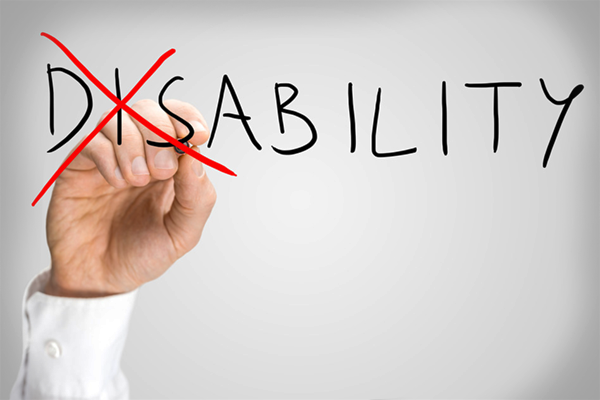 The Risk-Need-Responsivity model requires that interventions be responsive to the individual characteristics of the clients being served. This requires consideration of learning style, motivation, and a keen understanding of potential treatment-interfering factors. As a field, we have been generally effective at considerations of the Risk and Need Principles, but adherence to the Responsivity Principle has lagged, particularly for special needs groups. While assessment, treatment, and risk management methods for conventional clients have flourished in the last 30 years, only recently has the attention turned to development of best practice models for clients with intellectual disabilities, severe mental illness, and other conditions that lead to cognitive limitations. Einstein said, "Everything should be made as simple as possible, but not simpler." This adage must apply to program adaptation and implementation when working with clients with cognitive limitations – we cannot just take methods for conventional clients and make them "simpler".
This comprehensive workshop will highlight developments in the assessment, treatment, and risk management of persons with developmental disabilities and problematic sexual behavior. Specifically, we will focus on issues related to communication, skill development, and comprehensive risk management that consider not only client-centered aspects, but also those related to the care environments in which many special needs clients are housed or served. We will also focus on the development of opportunities for healthy sexual expression and the need for practitioners to also maintain health and wellness in working with hard-to-serve populations. We hope you will join us for this unique training experience!
More cost-effective and time-efficient than attending an in-person workshop but covering the same content, this innovative live training is the first-of-its-kind.
Individual
Purchase attendance for a single individual
Group
Purchase attendance for your team, facility, or library
Choose Your Training Date
Eliminate hidden costs of in-person trainings including travel, hotel, food, and gas
Implement evidence-based assessment and treatment strategies and maximize their effectiveness
Earn 16 Continuing Education Credits from APA, ASWB, NBCC, ANCC, NAADAC, and CPA
Robin Wilson, PhD, ABPP is one of only 45 certified STABLE-2007 and ACUTE-2007 trainers in the world approved by the developers of the instrument. A researcher, educator, and board certified clinical psychologist who has worked with sexual offenders in hospital, correctional, and private practice settings for more than 30 years, Dr. Wilson has published over 100 scientific articles, book chapters, and other monographs. He maintains an international practice based in Florida and regularly consults on STABLE-2007 and ACUTE-2007 scoring questions. Past President of the Florida Association for the Treatment of Sexual Abusers, Dr. Wilson has served as an expert witness in many Court proceedings and as a member of law enforcement panels regarding community risk management.
Choose Your Training Date
The Global Institute of Forensic Research, Inc is approved by the American Psychological Association, National Board of Certified Counselors, National Association of Alcohol and Drug Abuse Counselors, Canadian Psychological Association, and the New York Department of Education to sponsor continuing education trainings. The American Nurses Credentialing Center accepts Continuing Education Credit sponsored by the American Psychological Association. The Global Institute of Forensic Research, Inc. (provider #1371) is also approved as a provider for social work continuing education by the Association of Social Work Boards (ASWB) www.aswb.org, through the Approved Continuing Education (ACE) program. ACE provider approval period: 6/8/2022-6/8/2025. Social workers should contact their regulatory board to determine course approval. ­The Global Institute of Forensic Research, Inc maintains responsibility for this program and its contents. Refund/Cancellation Policy: If you wish to request a refund on account of technical difficulties, please contact [email protected] The Global Institute of Forensic Research, Inc. reports no conflicts of interest in the development and sponsorship of this training. The Global Institute of Forensic Research, Inc receives no commercial support for this Continuing Education program or from its presenter(s). The number of CE Credits provided for this training is commensurate to its length in hours. The level of instruction of this training is "Introductory". The format for this presentation is live webinar training with interactivity. The intended audience for this training includes mental health, correctional, and legal professionals.
Note 1: The CPA's approval of an individual, group, or organization as a CE Sponsor or Provider is restricted to the activities described in the approved application or annual report form. The CPA's approval does not extend to any other CE activity the Sponsor or Provider might offer. In granting its approval, the CPA assumes no legal or financial obligations to Sponsors, Providers, or to those individuals who might participate in a Sponsor or Provider's CE activities or programs. Further, responsibility for the content, provision, and delivery of any CE activity approved by the CPA remains that of the CE Sponsor or Provider. The CPA disclaims all legal liability associated with the content, provision, and delivery of the approved CE activity.